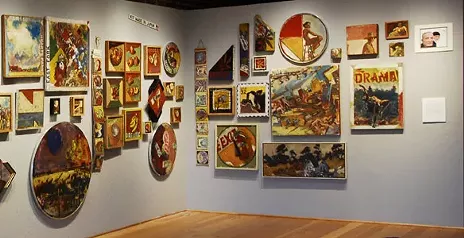 From the Grants Pass Museum of Art website
Salon style arrangement of Otto's Oregon retrospective.
If you're in Grant's Pass, Oregon before March 25, you can stop into the
Grants Pass Museum of Art
for a jam-packed retrospective of the late
Curtis Otto
's paintings. Otto, a fixture in Humboldt County's art scene, died in his Eureka home on Nov. 7 at the age of 92, leaving behind a community of artists he inspired and a vast stockpile of paintings. Jason Otto, his son, culled some 40 pieces from his father's Grants Pass studio, while Curtis' friend and fellow artist Tommy Drake rounded up another 35 from local collectors. The exhibition is set up salon style and, according to the museum's website, "in a manner that Otto would have loved."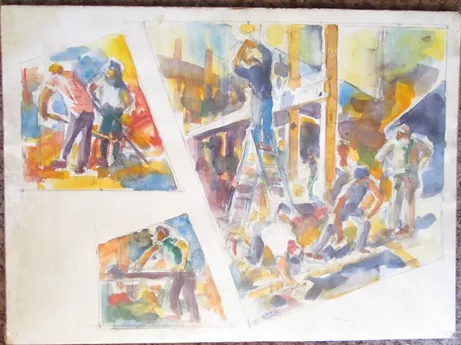 Jack Sewell
A rare watercolor painting by the late Curtis Otto.
If you need proof that Curtis Otto was beyond prolific — he painted every day for decades — it's on the way in the form of his estate sale on April 2 and 3. Several hundred paintings will be on offer, along with prints, sketches and even some rare watercolors. Jack Sewell, who is handling the sale for the family, says as much work as possible will be crammed into the corner storefront of the Gross Building at F and Fifth streets. All pieces are as-is, and depending on the individual works and their condition, prices are likely to range from $1,800 to a few bucks. Measure your walls.