All that glitters is not gold? Really now, Mr. Shakespeare. We know you knew a thing or two about drag. And, as you like it, so do we.
The glittering Annie Hart
Get ready, loyal subjects. Royalty reigns at the Bayside Grange this Saturday, July 16 when kings, queens and in-betweens take to the stage at Humboldt's Inaugural Drag Pageant at 9 p.m. ($10). We've had drag shows here before, but this is the first time gender illusionist beauties and baddies will strut their stuff in stilettos and scruff to determine who sashays away with the title of Ms. Drag Queen Humboldt and Mr. Drag King Humboldt.
Competing kings and queens, including April Shower, Mr. Mustachio, Hugh Johnson and Annie Hart, will duke it out in Formal Wear, Talent and Q&A rounds under the scrutiny of the judges: The Ninja from KISS FM, former (but forever) Rutabaga Queen Monica Topping, Debi Farber Bush and Queer Humboldt's Todd Larsen.
The evening's emcees, Jamie Bondage and Anita Lemonparty, keep things hilarious or disciplined – depending on what's needed – and DJs Anya and Joe-E provide tunes for the evening. Proceeds from the event go to PFLAG, Humboldt Pride, and Out and Proud in Humboldt Productions. The event is 18 and up with beer and mixed drinks available for 21+.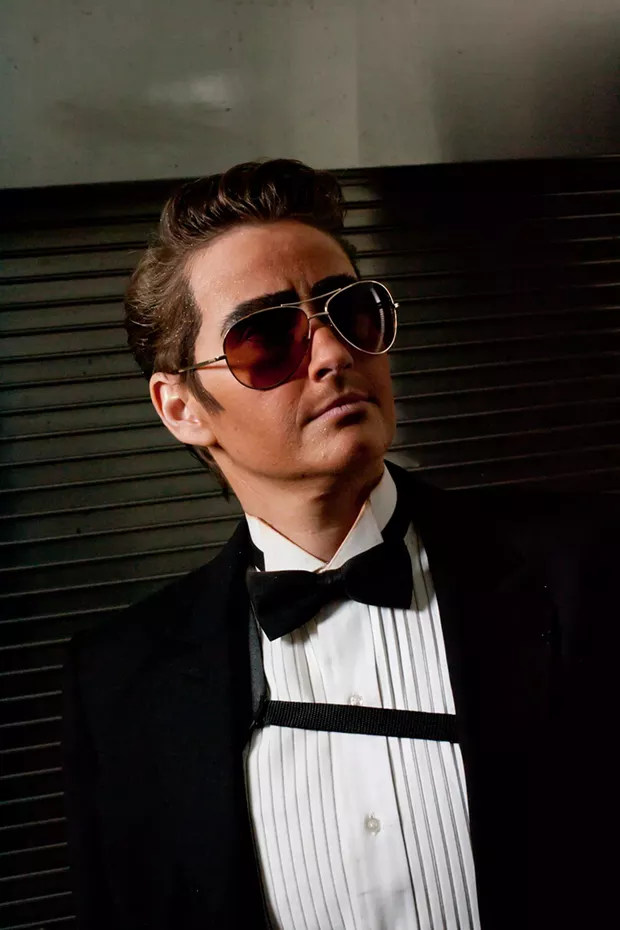 Photo by Terrence McNally
Secret Agent 0069