We love our clowns in Humboldt. They're artsy and political. Funny and serious. Schooled in Commedia dell'Arte, our clowns entertain us while elevating our consciousness. And so it is with our neighboring clowns. When these characters come to town, we go to hear their message, too.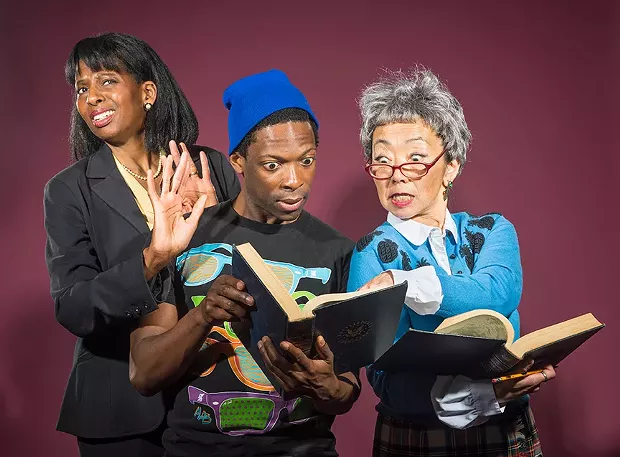 Submitted
San Francisco Mime Troupe
The San Francisco Mime Troupe brings its current show, Schooled, to the Mateel Community Center on Saturday, July 16 at 8 p.m. ($22, $20 members). The original musical comedy by the Tony-award-winning group explores relevant issues of race, economics and politics.
Wanting to change the deplorable conditions at her son's new school, a mother challenges the status quo that puts up with outdated textbooks, crumbling classrooms and the racist treatment of kids like hers. She meets resistance in the form of the long-serving, fairly myopic history/civics/American government/basketball coach at the school (we've all had one of these, right?); an "efficiency expert" with Wall Street ties and potentially sinister plans; and the school board with its agenda.
What will become of the school and its students? Can public education in the U.S. find a way to put students first? The talented performers of the San Francisco Mime Troupe tackle these questions and more. It's socially relevant theater of the highest professional quality with plenty of laughs to wash it down. Doors open at 7 p.m. with Mime Troupe band at 7:30 and curtain at 8.