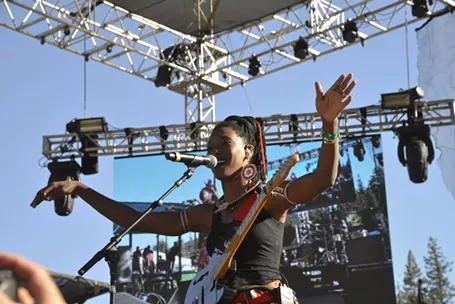 Erica Botkin
Jamaican new wave dub artist Janine "Jah9" Cunningham at Reggae on the River.
By now, everybody who was grooving to irie sounds at French's Camp last weekend during Reggae on the River has packed away their tents, shaken off the dust and returned to solid cell service. If you missed it or just miss it already, photographer Erica Botkin was right in the middle of the colorful four-day reggae revelry, preserving a sampling of the good times and the
controversy
. Relive it in the slideshow below.