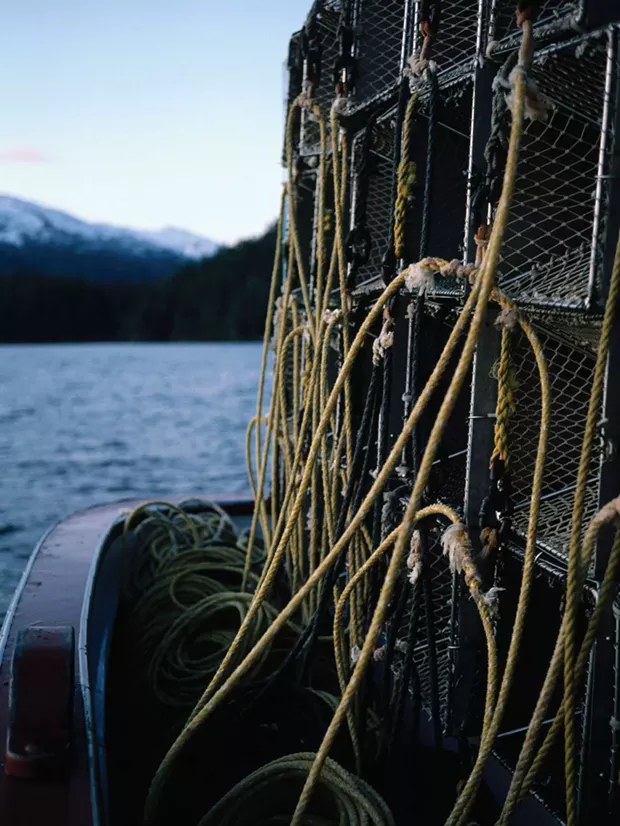 On Thanksgiving, before you gather to bow your head with your family and give thanks, slip down to the seaside to send blessings to those who work on the sea. Every year, community members gather in Trinidad to offer prayers and well wishes for a bountiful and safe fishing season. Put on by a group of commercial fishermen's wives and loved ones for the last 21 years, the Trinidad Blessing of the Fleet takes place Thursday, Nov. 24 from 10 to 11:30 a.m. at Trinidad Town Hall(free).
The Greater Trinidad Chamber of Commerce invites all to join the family-friendly community event, which features a traditional Native American blessing to the four directions given by Axel Lindgren III and his family, followed by a non-denominational blessing from Pastor Allison Berry from the Church of the Joyful Healer.
Entertaining the crowd are the Redwood Ramblers with their lively covers of classic country songs, and keeping folks warm and sated, the Trinidad Rancheria provides fresh coffee, hot chocolate and snacks. Don't miss Trinidad School's fourth grade students' pictures of fishing boats and poems hanging along the fence at Trinidad Bay Bed and Breakfast. Each year, one picture is chosen as the following year's event poster. This year's event will be held in Trinidad Town Hall due to the weather.
— Kali Cozyris