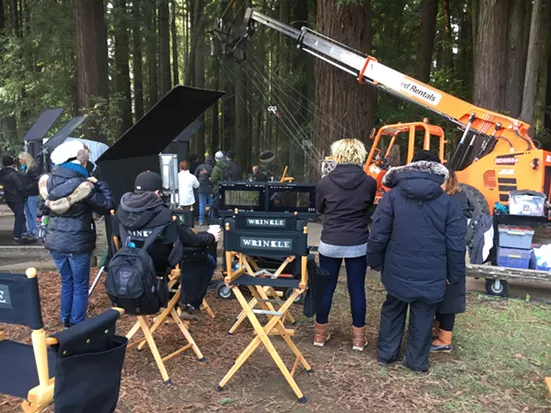 Jennifer Fumiko Cahill
The crew at work in Sequoia Park.
Past the convoy of trucks and catering tents,
A Wrinkle in Time
director Ava DuVernay (
Selma, 13th, Queen Sugar
) and her crew were set up in Sequoia Park running through an action scene today. People stopped to warm up by a glowing heater and chat quietly while the cameras and actors worked farther down the slope into the forest. "They're still running," one crewmember remarked.
The film, an adaptation of Madeleine L'Engle's classic young adult sci-fi/fantasy novel (deep breaths, fellow nerds), boasts among its cast members Oprah Winfrey, Reese Witherspoon, Mindy Kahling, Chris Pine and Zach Galifianakis. In the book, a trio of kids (Storm Reid, Levi Miller and Deric McCabe) zip around between worlds. You'll have to read up if you want to know where our county comes in.
Humboldt-Del Norte Film Commissioner Cassandra Hesseltine says the filming in our county, which also included Patrick's Point, is scheduled to wrap up tomorrow.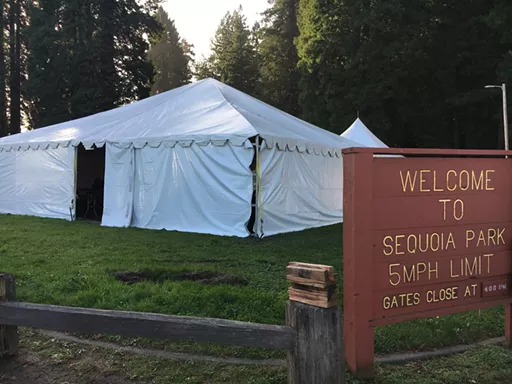 Jennifer Fumiko Cahill
Nope, not a wedding. Craft services at the park.