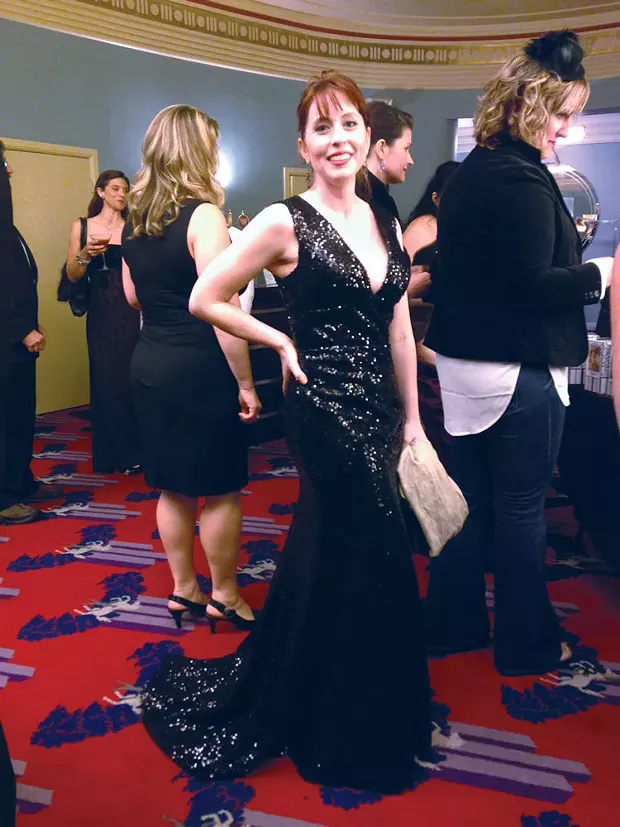 It's one of Humboldt's showiest affairs: well-coiffed people dressed to the nines, sipping signature cocktails, sizing up the competition and settling into plush theater seats to watch A-List stars do the same on the big screen. It is life imitating art celebrating art at the Red Carpet Gala on Sunday, Feb. 26, 5 p.m. at the Eureka Theater ($30, $25 advance).
Some of us anticipate the Humboldt-Del Norte Film Commission and Eureka Theater's annual shindig, where movie enthusiasts and community members gather to watch a live telecast of the Academy Awards, as much as the Oscars themselves. And with good reason. It's one of the area's most entertaining parties (anyone who's anyone is there, darling), complete with appetizers, fine local beer, wine and fancy cocktails, a best-dressed contest and swanky live music in the lobby — this year courtesy of the RLA Jazz Trio and solo guitar by Michael Dayvid (who looks pretty snappy in a bow tie himself). And then there's the actual red carpet and friendly paparazzi, immortalizing the event and making all who attend shine like stars. (The Journal is posting its favorite looks, so come correct.)
The gathering also recognizes and honors those who have been a part of the past year's filmmaking endeavors in our neck of the redwoods. And we've had a flurry this year — from Disney's big-budget A Wrinkle in Time to An Evening with Beverly Luff Linn, the quirky indie that just wrapped. If you win anything, don't forget to thank your mother.