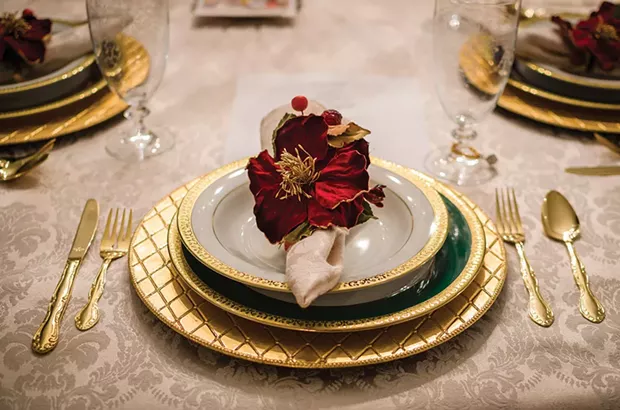 Love to eat? Have a philanthropic side? Put your money where your mouth is and help local organizations keep doing what they do. Choose between two benefit dinners this weekend — hey, or do both.
Humboldt CASA is an important organization working on behalf of local kids. Your dollars for dinner and auction items help support its work advocating for children in foster care. The CASA Big Night Dinner & Auction on Saturday, March 4, at 5 p.m. at the Sequoia Conference Center ($75) includes a catered dinner by Uniquely Yours and live and silent auctions. The event begins with cocktails and hors d'oeuvres, followed by dinner at 6:30 p.m. and the live auction at 8 p.m.
Digest and head back to the land the next day. One of the organizations keeping watch over the health of Humboldt's land is the McKinleyville Land Trust. Help keep things beautiful and available for generations to come at the McKinleyville Land Trust Dinner & Fundraiser on Sunday, March 5 at 5 p.m. at Azalea Hall ($30 adults, $25 students and seniors). After dinner, Jennifer Wheeler discusses restoration of native coastal grasslands using locally sourced native grasses. A silent auction and raffle of items donated from local businesses, artists and friends of the land trust is another way to show your support and take home something valuable.