Christian Pennington
The crowds lined up to meet the Bigfoot hunters at the fest.
Did you see something up in Willow Creek on Saturday? Bigfoot's stomping grounds were the site of a tribute to our hirsute local hero in Veteran's Park. The cast of Animal Planet's
Finding Bigfoot
, including homegrown hunter James "Bobo" Fay, showed up to sign autographs, swap stories and film the festivities.
Elvis of the Bigfoot world Bob Gimlin, who shot the famous 1967 Patterson-Gimlin footage of an unidentified and very furry subject in our neck of the woods, was also on hand.
Authors, artists and purveyors of cryptozoological kitsch showed off their wares and some cast footprints while kids played in the sun and wore themselves out in the bouncy houses. Take a look at Christian Pennington's slideshow for some clear, unaltered and 100 percent authentic photos of the event.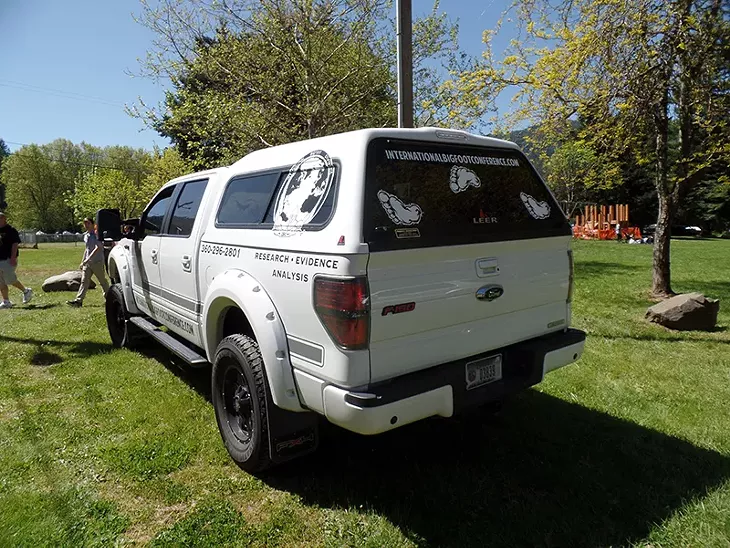 17 slides