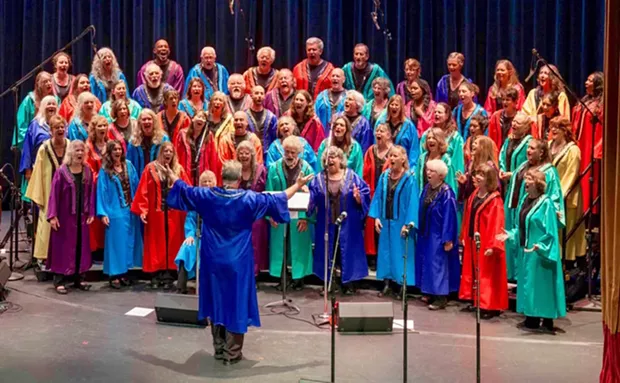 Courtesy of the Artists
Arcata Interfaith Gospel Choir
In case you didn't party hard enough last night and are up early this morning, head to the Arcata Community Center to hear the 60-singer-strong Arcata Interfaith Gospel Choir doing its thing. AIGC is joined by the AIGC Youth Choir and A Company of Voices around 10 a.m. Tickets are $18 at the door but kids under 5 get in for free. It's the 15th annual Spring Fling Fundraiser at the Westhaven Center for the Arts at 1 p.m. with barbecue, a raffle, a hula-hoop contest and the Compost Mountain Boys (not necessarily in that order). I hear this one's a free event.