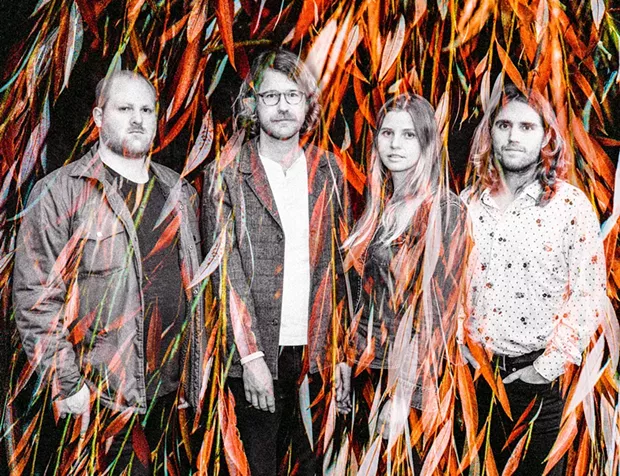 Photo by Ginger Fierstein
Sugar Candy Mountain
I'm told there's some "cutting edge music" in the Scottish tradition happening tonight as a part of the Crib Concert Series at 7 p.m. in Arcata. Now I'm not hip enough to know where these exclusive house concerts take place but if you're interested, email crib1251@gmail.com for more information. I haven't mentioned who's playing tonight, have I? Well, American-born singer and piper Elias Alexander can bring many different genres — such as rock, blues and funk — into the Scottish sound. He's touring the West Coast with The Bywater Band and they'll be starting around 7 p.m. with a sliding scale of $10-$25. Tropicalia rockers Sugar Candy Mountain are bringing their laid-back West Coast sounds to our neck of the coast. Although based out of Oakland, you'd be forgiven for thinking this band was actually cranking out their tunes in 1965 down in L.A. after sporadic trips to Rio to clink caipirinha glasses with Sergio Mendes. They're joined at The Miniplex in Arcata this evening by locals Opossum Sun Trail who sound as if they hail from the dark side Martian high desert plateaus. This 9 p.m. show has an $8 cover.