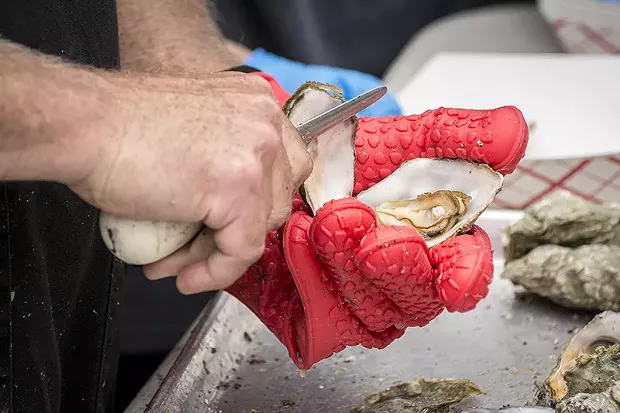 Photo by Mark Larson
Tens of thousands of locally produced oysters met their fate at the 27th annual Oyster Festival.
You could get just about any creative approach to raw or barbecued oysters on Saturday at the 27th annual Oyster Festival in Arcata – except oyster-flavored ice cream. Staff from Humboldt Creamery, who were passing out free ice cream in the Family Fun Zone, said they might work on that for next year.
The Arcata Plaza was a packed house for the annual celebration of all things related to oysters, including an Oyster-Calling contest, a Shuck-n-Swallow contest, live music and many other food and beer options. In addition to the family-oriented fun, side streets off the plaza held an art market, a "green" zone (electric vehicles and environmental information booths), as well as the usual Farmers' Market.
18 slides