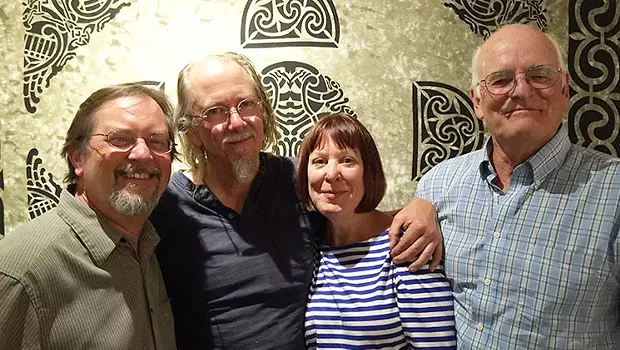 Submitted
Home Cookin'
It's Arts! Arcata so you can do the Plaza thing and check out local art and local musicians hawking their tunes while you stroll around at 6 p.m. For some rock classics, you've got Home Cookin' up at the Mad River Brewery at the same time. It's all ages (beer for adults only please) and you can grab some food if the line's not too long. Tip the band; it's a free show. It's "Second Friday Jazz: Standards and Originals" with the RLA Trio and vibraphonist/percussionist Jonathon Kipp at the Westhaven Center for the Arts at 7 p.m. You can see these talented musicians for a $5-20 sliding scale. Tonight at the Arcata Vets' Hall, it's the Folklife Barn Dance, which starts off around 7:30 p.m. Bring your dancin' boots as the Striped Pig Stringband will get you moving with help of caller Lyndsey Battle. It's only $5 for members, $10 for non members and free for kids under 12. I stumbled into Universal Balance studios in Arcata on Friday and caught studio whiz Piet working on some recordings which I thought were by The Black Sage Runners. It sounded really good and I should have pressed Piet for more details. The band will be at Humboldt Brews tonight at 9:30 p.m. along with fellow locals Peach Purple, who all recommend bringing your "dancing shoes and your thinking caps because it is bound to be a full spectrum of genre and energy." Couldn't have said it better myself. Bring $5 for the cover charge. The Irie Rockers are bringing the reggae, rock, funk and hip hop sounds to the Blue Lake Casino's Wave Lounge tonight at 9 p.m. for free. In the Tish-Non Ballroom at Bear River Casino, lovers of Latin music will find Nueva Ilusion at the same time and also for free. Just down the way, in the Thirsty Bear Lounge, Steel Rose returns to cover today's biggest country hits. I've heard this band is really good and I know they've got a devoted local following, as one of my bands filled in for them last minute the last time they were supposed to play in Loleta. Let's just say there were some seriously disappointed — and very vocal — fans. So for those of you who screamed at us to get off the stage, tonight's your night, they'll be on at 9 p.m. and playing until 1 a.m. all for free. Tell them how much you missed them.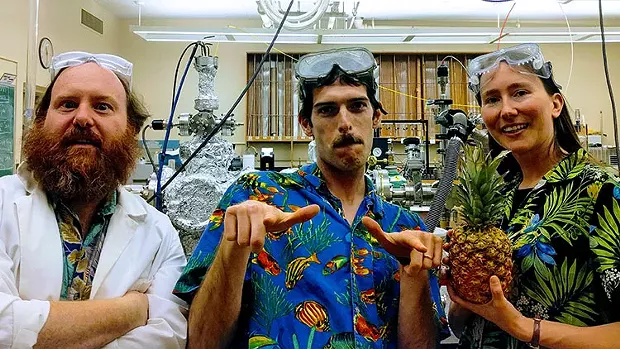 Submitted
Droll Weavers
Hera Has a Heart
, who play acoustic punk, are releasing an album tonight at the Alibi. Welcome these Whale Gulch rockers to town and check out their new release. They're joined around 11 p.m. by SoHum rockers
Droll Weevil
. $5 for this record release show.