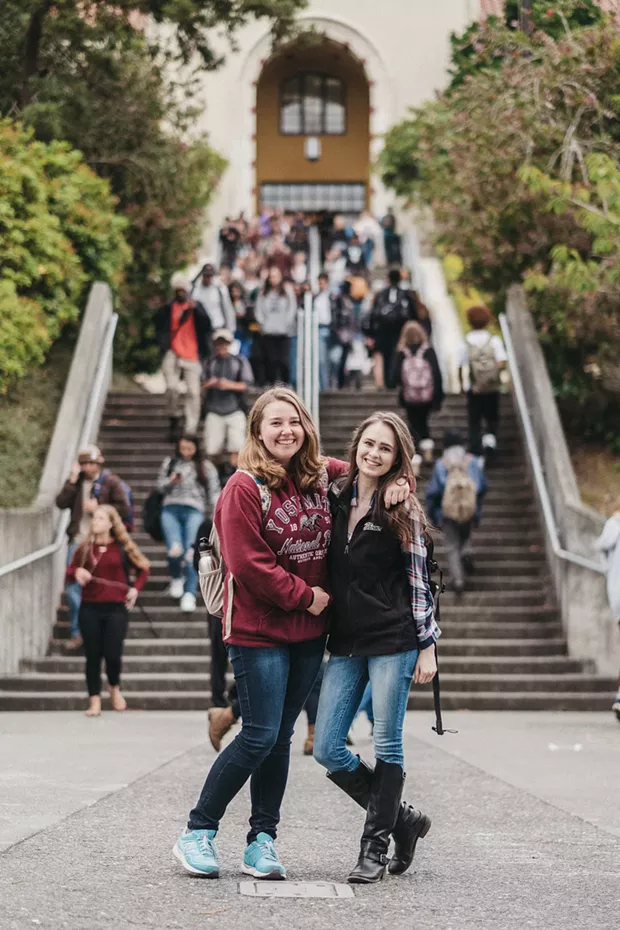 Photo by León Villagómez
Samantha Anger and Victoria Hope keep cozy on the cloudy first day of class.
What to wear on the first day of class? At Humboldt State University, may we suggest layers to get you from a foggy morning to a potentially sunny afternoon, not to mention some mountaineer-worthy shoes for all the hill climbing. Photographer León Villagómez (on Instagram @leonvillagomez) returned to campus on Monday, Aug. 21 to see what everybody was wearing.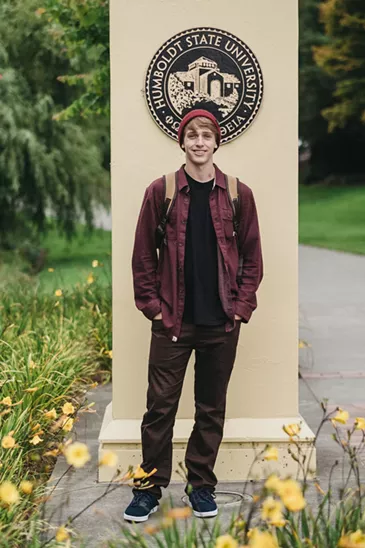 19 slides