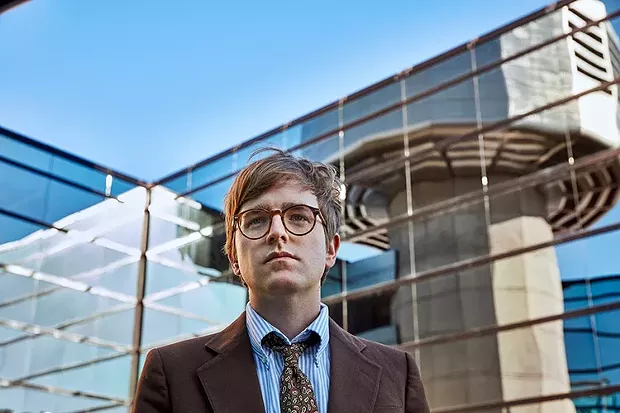 Courtesy of the artist
Dent May plays the Miniplex Thursday, Aug. 24 at 9 p.m. ($10).
With some of the high schools already back in session, you parents deserve to get out and celebrate that you survived the summer. For those of you with younger kids who haven't started school yet, well, you deserve a beer or three just to keep the internal machinery nice and lubed up. Stop by the Mad River Brewery Tap Room at 6 p.m. to hear Jenni & David and the Sweet Soul Band who'll be playing for free. There's also a free show tonight at the Redwood Curtain Brewery: local funk and soul band Ghost Train starting at 8 p.m. Sam of Angry Hammer Productions dropped me a line to share that there's metal on the bill at The Jam in Arcata tonight with two out-of-town bands — Hazzard's Cure (crusty stoner metal from Oakland) and Wild Hunt (atmospheric black metal crust also from Oakland) — along with "local weird metal" Muppet Hunter and heavy-ass umlaut rockers War Möth. The show starts at 8 p.m. with a $7 ticket price. The Miniplex is excited to host Mississippi-based singer/songwriter Dent May who "crafts elegant and whimsical pop tunes in the vein of Magnetic Fields, with a dash of Serge Gainsbourg and Jonathan Richman," and who'll be playing songs off of his release Across the Multiverse around 9 p.m. Bring $10 to get into this show. Bring a few dollars more for a drink.