Jennifer Fumiko Cahill
Kids of all ages lent color to the Opera Alley Block Party on Saturday during Arts Alive.
Smoke from wildfires settled like a hot fog on Saturday evening, after a day of
record-breaking temperatures
. Undeterred, the crowds showed up in style for the first ever Opera Alley Block Party, which closed off the street in front of the Clarke Museum to make way for vendors selling beer, rum punch and barbecue, while The Latin Peppers got a few couples dancing. With a pair of sticks, some rope and a bucket of suds, Courtney Karnes conjured opalescent bubbles that wafted overhead to be popped with a splash by a circle of gleeful children.
And heat or no, folks were out there serving looks. The last weekend of summer brought out downright tropical color, bold patterns and, damn, even a dedicated furry who we hope stayed hydrated in that suit. We couldn't resist snapping shots of a few inspiring ensembles that make basic black look, well, basic.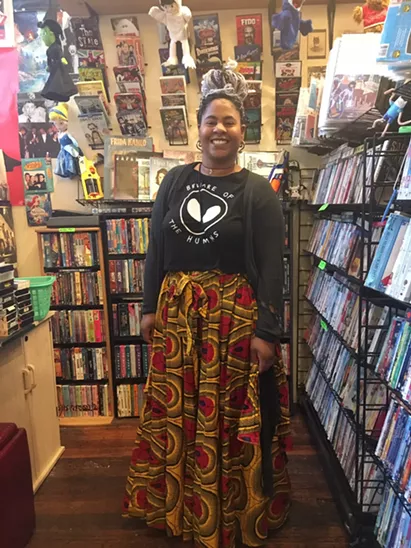 9 slides