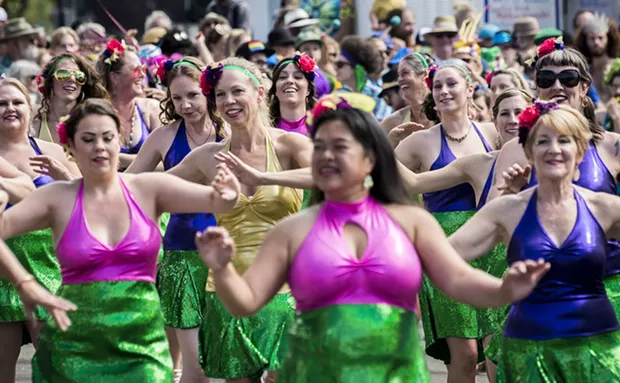 Photo by Mark Larson
Samba da Alegria drew a crowd for the parade on the second day of the North Country Fair.
Sunny warm weather continued for another day for Sunday's 44th annual North Country Fair on the Arcata Plaza. A large crowd soaked up the sunshine and the high energy created by the Samba da Alegria dancers with their 31st annual Samba Parade.
Sunday's Fair featured another round of live music and dance performances. Attendees checked out the food, drink, clothing, arts and crafts, and tie-dyed clothing offered by over 200 vendors. See the slideshow below for highlights from the parade and more.
17 slides