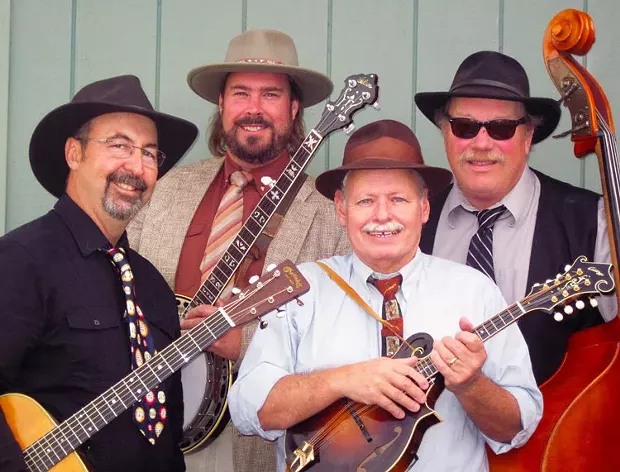 Courtesy of the artists
Compost Mountain Boys
Bluegrass returns to the menu at the Mad River Brewery Tap Room this evening around 6 p.m. courtesy of the Compost Mountain Boys. As usual, this is a free show, but that doesn't mean you can't throw a few shekels toward the band. The Old Steeple in Ferndale is starting off its season with a blues heavyweight. John Hammond is known for many things, one of them is being a seriously talented acoustic blues musician. A few other notables are his induction into the Blues Hall of Fame and the Grammy under his belt, but what's more impressive is the lineup he has played with over the years. Stop me if any of these names sounds familiar: Jimi Hendrix, Eric Clapton, Muddy Waters, Howlin' Wolf, Duane Allman, Mike Bloomfield, JJ Cale, Tom Waits, The Band, John Lee Hooker and Dr. John, among others. Quite a list, eh? You've got a chance to see him tonight when the show starts off around 7:30 p.m. and only $40 for this musical legend.