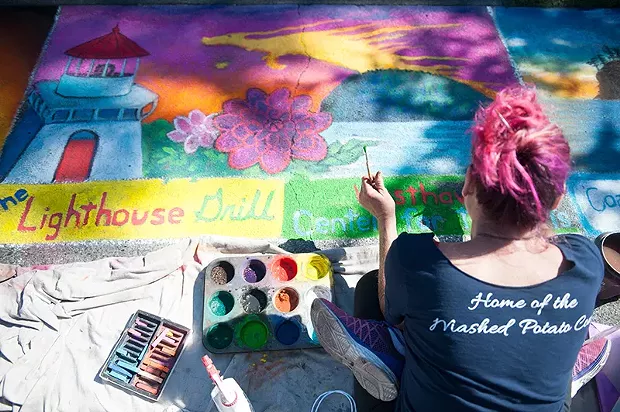 Photo by Mark McKenna
Lighthouse Grill's colorful square and artist.
Sidewalk art is necessarily fleeting and, like Tibetan sand mandalas and bright fall foliage, its ephemeral nature is part of its beauty. If you still find yourself clinging to the temporary pleasures of the world, as we do, you'll be glad Mark McKenna was out on the Arcata Plaza on Saturday, Oct. 7, photo-documenting the color-saturated beauties artists were laying down on the concrete squares. Enjoy this slideshow of the annual pastel pageantry benefitting North Coast Children's Services.
21 slides