Photo by Mark McKenna
Eat your hearts out, Shining twins.
Once again, on Saturday evening during the October edition of Arts Alive! Eureka was overrun with gory zombies in search of human flesh and/or brains. Thankfully, they were classic slow zombies and photographer Mark McKenna was able to document their groaning progress through Old Town, where they gnashed their teeth at diners and took selfies with the living. See the slideshow below. It's full of inspiration for those of you who haven't gotten your Halloween costumes together yet.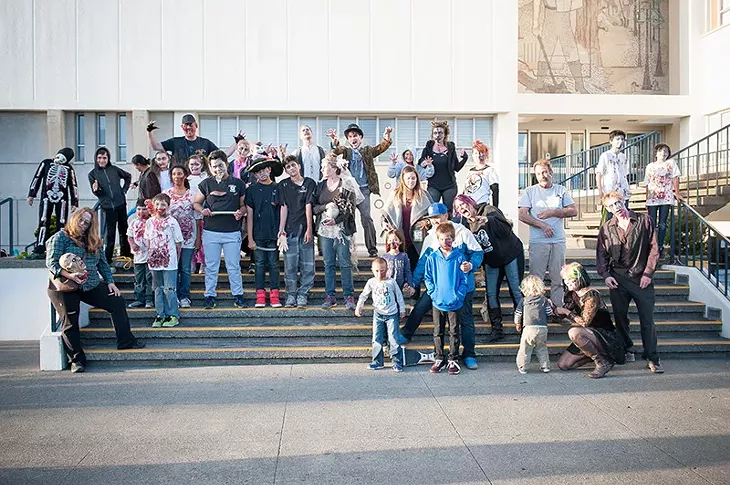 23 slides