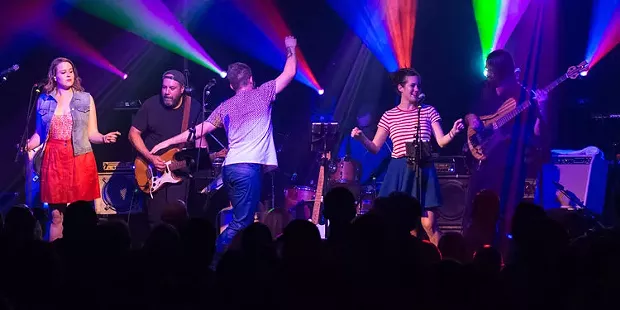 Courtesy of the artists
Life During Wartime
Portland's greatest Talking Heads cover band Life During Wartime brings the full David Byrne cosplay to Humbrews at 9:30 p.m. with the next best thing to being in Hollywood's Pantanges Theater in December of '83 when Jonathan Demme was filming Stop Making Sense ($15).
If you are looking for something more contemporary (with another 1980s reference point), at 9 p.m. the Miniplex is hosting Chicago's heavy math-rock duo Imelda Marcos. Local keyboard, guitar and big beat prog project Neighbors sit in the middle of the bill and D3D, led by multi-instrumentalist J. Valdez, formerly of White Manna and CV fame, opens ($5).