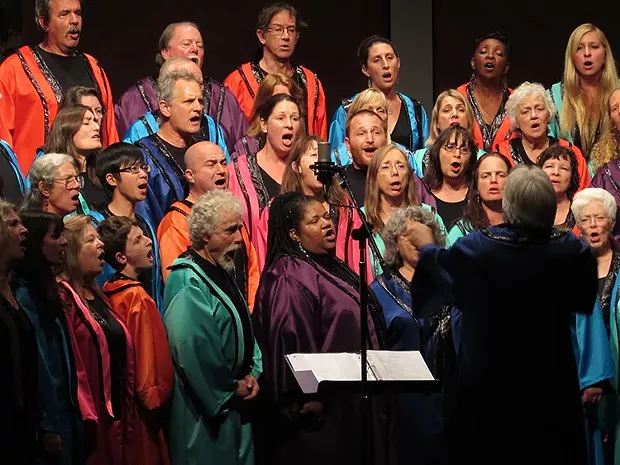 Submitted
Arcata Interfaith Gospel Choir
As most people know, it takes more than a few rolls of paper towels to restore electricity, food, water and health to an entire region decimated by a natural disaster. The catastrophic destruction and devastation in Puerto Rico caused by Hurricane Maria is one of the largest humanitarian crises in history. More than a month later, a majority of the area is still without electricity or cell service, with swaths of people unable to obtain food or clean drinking water. Hundreds remain missing. The response so far may not be "incredible," "amazing" or "tremendous," but we can make it better.
Dell'Arte International, with alumni currently in Puerto Rico, has a direct line to information on the devastation and what we can do to help. The school has partnered with Mano a Mano PR to host Humboldt Can Help - A Fundraiser for Puerto Rico on Saturday, Nov. 4 from 1 to 6 p.m. at the Dell'Arte Amphitheatre (donation) to raise funds to buy supplies needed right now. The event includes theater, music, regional beer and food. With local musicians the Opera Alley Cats, Home Cooking, Bandemonium, The Vanishing Pints and the Arcata Interfaith Gospel Choir providing music for the event and Dell'Arte's The Mysterious Magical Brandishers of Magic and others performing. Come together with your local community to help members of your global community. Humboldt can indeed help. For more information on the event and to donate, go to www.dellarte.com, www.gofundme.com/humboldt-can-help or call 668-5663.