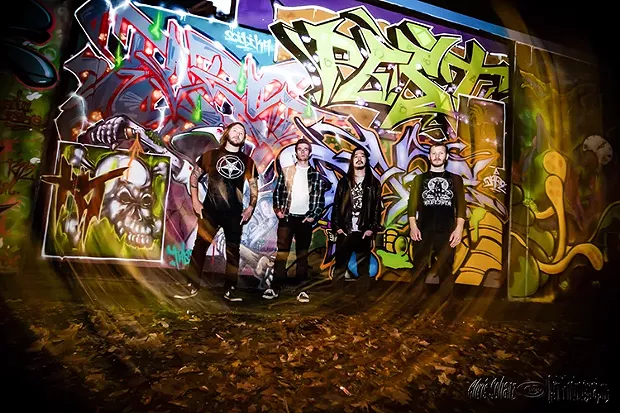 Photo by Chris Schanz
Witch Ripper joins the Seattle Metal Invasion at Siren's Song Tavern at 6 p.m. on Saturday, Nov. 11.
METAL, METAL, METAL.</p>
The Seattle Metal Invasion mini-fest kicks off at The Siren's Song at 6 p.m. and $10 gets you five bands from two states away (plus local opener shredders Frequency Shift). What a deal! Witch Ripper is the first in the out of town lineup — a stoner metal band featuring members of Gladiators Eat Fire who, despite the fact that I played with them more than five years ago, I remember very vividly as being truly stellar and solid shit-kickers. The sludge metal chug of Rat King follows and then Rhine brings the prog element to the evening. Ghostblood is pure thrash and the night closes with the blackened death metal stylings of A Flourishing Scourge. If you like metal, you will like this show.
If you like your music lighter on the distortion/compression, The Alibi has an 11 p.m. show just for you. Local psychonauts Opossum Sun Trail (featuring ex-members of White Manna and a Belle of the Levee) sing well-crafted and sunburnt baritone drones about the dark and the light and all the weird in-betweens with a tripped out western landscape feel. Great stuff to close your eyes to and just see, man. The Reverberations from Portland are more hip-shake than head-trip and their callback '60s garage sound is a real treat for any psych-rocker ($5).