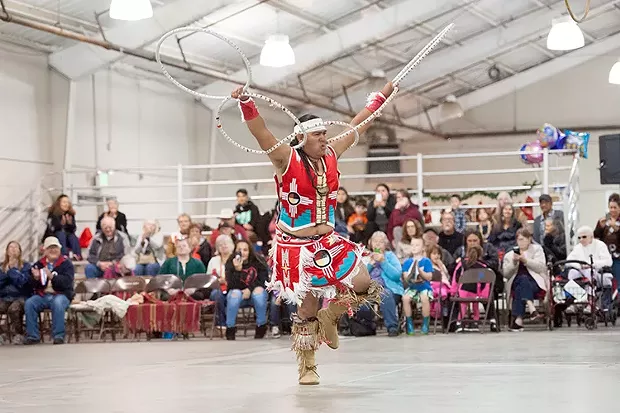 Photo by Mark McKenna
Sage Andrew Romero, of Pine Valley performs the Hoop Dance.
On Saturday, Nov. 11, The 36th annual Northwest Inter-Tribal Gathering & Elders Dinner, sponsored by the Northern California Indian Development Council, filled Redwood Acres Fairgrounds with tribal and non-tribal community members from all over the state.
Attendees perused vendor booths stocked with everything from jams to jewelry made by Native craftspeople, and sat rapt during displays of traditional dancing in elaborate regalia, including the perennial favorite Aztec Dancers.
Photographer Mark McKenna brought his camera and captured some of the community spirit and pageantry in the slideshow below.
33 slides