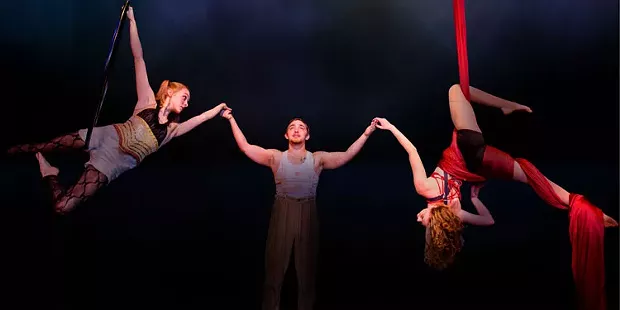 North Coast Repertory Theater
Pippin
The North Coast Repertory Theater continues its run of the musical Pippin at 8 p.m., a story about a prince journeying through an unusual world and trying to find his own place. With music and lyrics by Stephen Schwartz and based on the book by Roger O. Hirson ($16-$18).
At 9 p.m. the Griffin hosts its Loose Joints Review, a free night of dance music curated by DJ Knutz & friends. Come one, come all, and dance your knutz off.