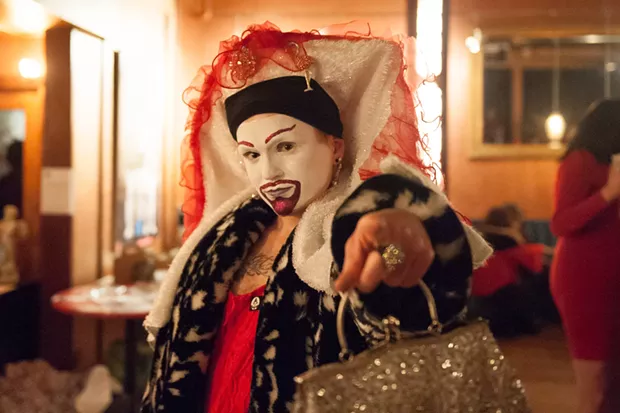 Photo by Mark McKenna
All dressed up for the Red Dress Ball.
Red was having a moment at the Inn at 2nd & C on Saturday night, when the Sisters of Perpetual Indulgence hosted their fundraiser for the Redwood Giants. The local Lifecycle team is headed for a long ride — from San Francisco to Los Angeles — to raise awareness of HIV/AIDS. Those who came to party with the sisters showed up decked out in all shades of red, from gowns to bowler hats to glitter beards. Photographer Mark McKenna was there to capture the color and sparkle for the slideshow below.
12 slides