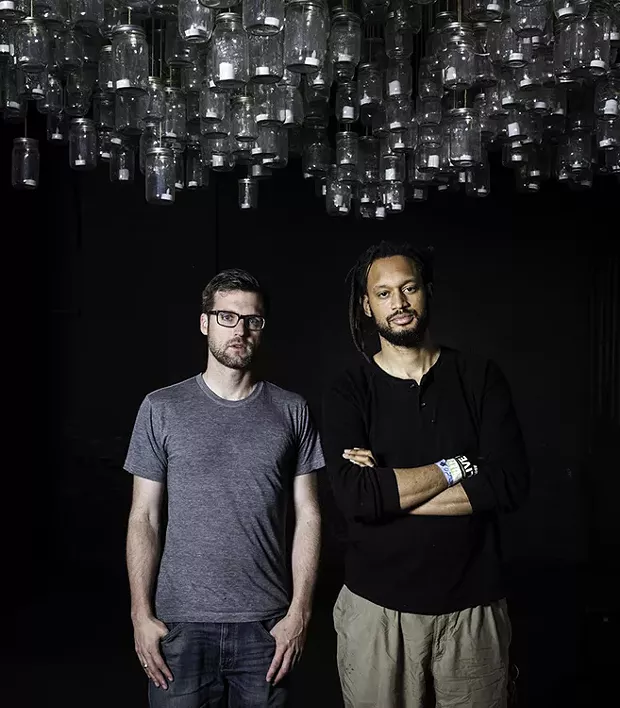 Courtesy of the artists
Flobots play Humbrews on Tuesday, Dec. 12 at 9 p.m.
The Arcata Theater Lounge hosts The Chris Robinson Brotherhood at 8 p.m., featuring former Black Crowes front man Chris Robinson in the titular role as the presumed leader of the aforementioned brotherhood ($25). This can get confusing, as the Black Crowes featured Chris' actual brother Rich on guitar providing a very special texture to its early-'90s southern rock sound, and The Chris Robinson Brotherhood's line-up does not feature Rich. Rest assured, however, if you are a fan of The Black Crowes, or the jammier tunes from the blues-influenced classic rock songbook, you will likely enjoy this Brotherhood. Got it?
Denver's indie rock slash hip-hop slash chamber pop heroes Flobots play Humbrews tonight at 9 p.m. and if you enjoyed last decade's clever hit "Handlebars," you will like its current catalog because Flobots have not sacrificed its creative vision to market fluctuations, corporate overseers, or any of the other depressing elements which tend to crush all of the beauty out of contemporary touring acts ($20, $18 advance). Oakland's Bang Data opens.