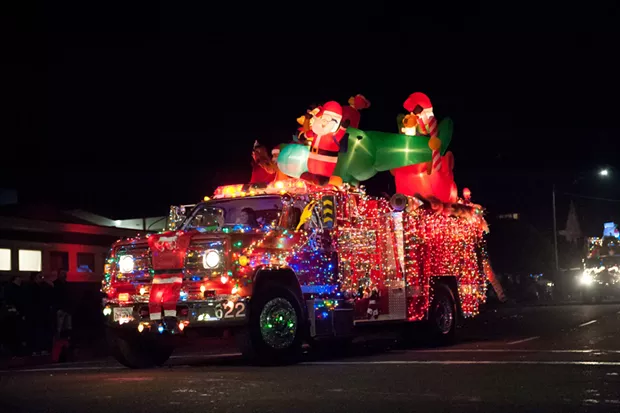 Photo by Mark McKenna
Bright, bright lights at the KEKA Christmas Truckers Parade.
The skies were clear, the lights were bright and the happy crowds huddled and waved from the sidewalks as the annual KEKA Christmas Truckers Parade rolled past, honking out "Jingle Bells" in monotone. Photographer Mark McKenna was there with the bundled-up masses, capturing the color and the craziness as dozens and dozens of festooned rigs lit up the streets. Enjoy the slideshow below from the warmth of your home.
20 slides