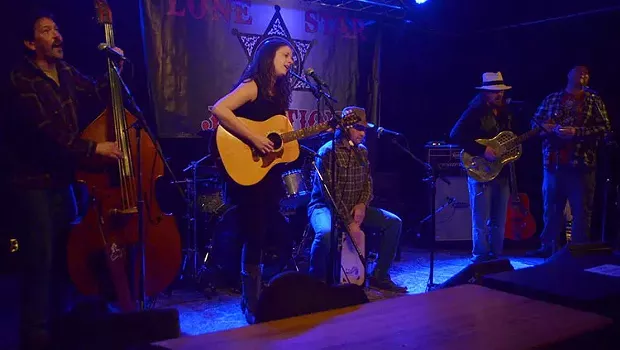 Submitted
Kindred Spirits play the Logger Bar Friday, Dec. 15 at 9 p.m. (free).
As Robert Smith of The Cure sobbed into my Walkman-covered ears repeatedly circa 1996, "Friday I'm in Love." Nowadays, when it comes to music I might perhaps know disco from Crisco but I am still pretty unsure about love. However, these two dance parties seem like a good place to start looking for some kind of love, be it an ineffable metaphysical construct or just an ass-shaking good time. The Outer Space hosts a "Queers in Space" dance party at 7 p.m. DJ Zev presides over the line-up, which features the punk beat of Slop, heavy dance music of Muy Perraz and dreamy beat-scapes of Bat Boi ($5).
Across the bay, Siren's Song has a "Winter Wonderland" edition of Goth Night starting at 8 p.m. Host DastBunny will be overseeing DJs Crazy Legs, Kandala and Wrye, as they spin every wavelength of dark rainbowed romantic dance rondeaus from the sullen spiderwebbed songbook (free). Let the red blood, heart-beaten thump of emotion and decay take you away.