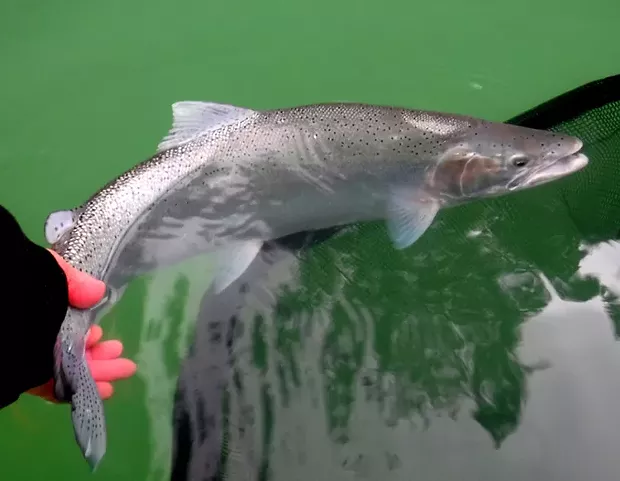 Humboldt's biggest and best fishing contest is upon us. Humboldt Steelhead Days makes its run Jan. 13-Feb. 17 with countywide events aimed at raising awareness of the wild winter fish and its habitat and efforts to protect and preserve both. HSD is an angler's dream with opportunities to see Humboldt's scenic wintry beauty and the chance to take home prizes for the top three biggest fish. A slew of activities are set including the Humboldt Steelhead Days Kick Off Party on Saturday, Jan. 13 from 5 to 8 p.m. at Mad River Brewing Company & Tap Room, with special guest Jared Huffman, HSD founder Dave Feral and live music by Ghost Train.
On Thursday, Jan. 25 from 5 to 8 p.m., cast your line for fun at Lost Coast Brewing Co. with tours of the brewhouse, lawn games and an ice cream parlor for the kids at this HSD fishing contest check-in.
Further along in the fest, Humboldt Steelhead Days will be screening the documentary film A River's Last Chance: A Story of Salmon, Timber, Weed and Wine along California's Mighty Eel River on Feb. 3 at 5 p.m. at The Sanctuary and Saturday, Feb. 10 at 6 p.m. at Lost Coast Brewing Co. Also on Feb. 3 is the Steelhead Expo at Blue Lake's Prasch Hall from 11 a.m. to 3:30 p.m. Anglers can check out exhibitors, vendors, fly-tiers, demos and presentations. Wrapping up the event is the Steelhead Awards Ceremony at Mad River Brewing Co. on Feb. 17 from 5 to 10 p.m.
For a full list of events and to sign up for the contest, visit www.humboldtsteelheaddays.com.