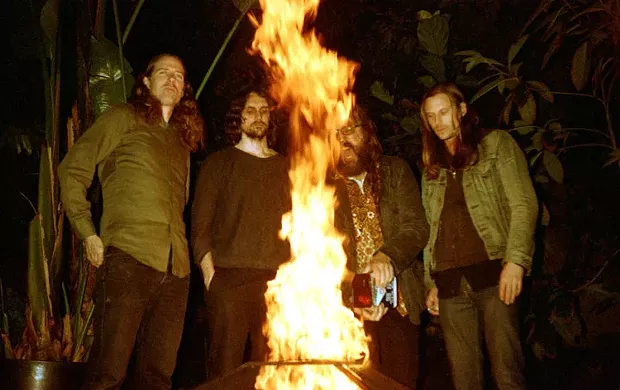 Photo courtesy of the artists
Flying Hair plays the Alibi at 11 p.m. on Saturday, Jan. 27.
Imagine the up-tempo, chugging drone of a Krautrock-inspired rhythm section with a wild and jagged lead guitar in a mix lanced through the center by vocals that sound like an improbable blend of Gary Numan and the Go-Go's. That's a bit of what Los Angeles' Flying Hair sounds like and if you don't believe me you can find out for yourself at 11 p.m. at the Alibi. ($5). Local high and lonesome cactus crooners Oppossum Sun Trail open.