Photo by Mark Larson
Competitive shucking on the Arcata Plaza during last year's Oyster Fest.
Maybe you can still revel in the moment when it's this chilly and rainy out, but we're dreaming of sunshine and looking at the early lineup for the Arcata Bay Oyster Festival on June 16, when we'll be ambling around in the sunshine with stainless steel beer cups and slurping the fruits of Humboldt's waters from their shells. Organizers at Arcata Main Street are taking vendor applications and planning the kid-friendly Flupsy Stage, street performers and the newly added Mermaid Lounge Stage. Take a gander below at the acts booked for the other three stages so far.
Main Stage: The Latin Peppers, Irie Rockers, Object Heavy and The No Good Redwood Ramblers.
Courtesy of Arcata Main Street
The No Good Redwood Ramblers
Green Street Stage: The Gatehouse Well, Band O Loko, The Latin Peppers and The Undercovers.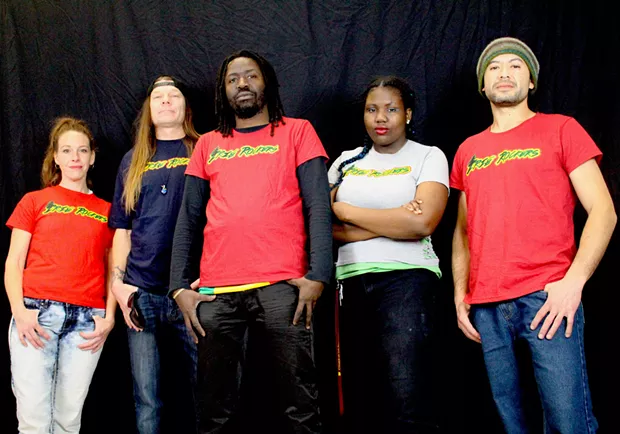 Courtesy of Arcata Main Street
The Irie Rockers
The Art Market Stage: Dustin Meredith, Michael David Pulliam, Dynasty One and The Lost Coasters.
We're warming up already.
Courtesy of Arcata Main Street
The Latin Peppers