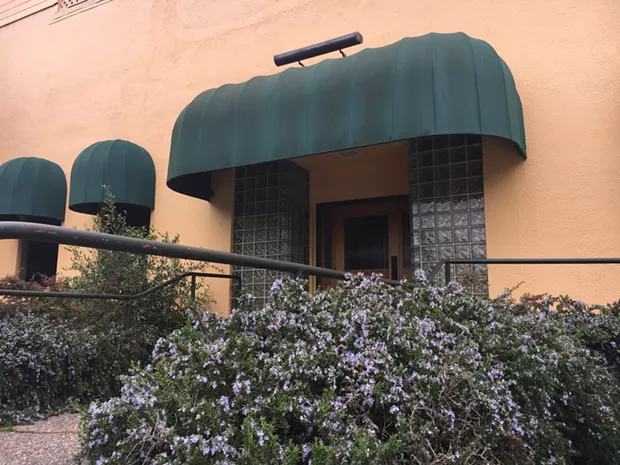 Photo by Holly Harvey
The Madrone Brick Fire Pizza and Taphouse is set to open at 321 Third St. in Old Town.
If you were wondering if anybody was ever going to light up the darkened windows of The Ritz, that's a yes. Sort of. The Madrone Brick Fire Pizza and Taphouse is moving into the Opera Alley side of the 321 Third St. address, having split the kitchen and claimed its brick oven. Which also makes the
Journal
the only business in town without a fancy pizza oven.
Owner Kyall Widmier has his fingers crossed for an April opening but that depends on paperwork, and he's still nailing down some staffing. But once the doors open, expect 10-inch pizzas from pepperoni to chèvre and prosciutto, a bevy of beers, cider and wine.
So the other end of the restaurant is still available if anybody wants to put in a dim sum joint. Just putting that out into the universe, people.