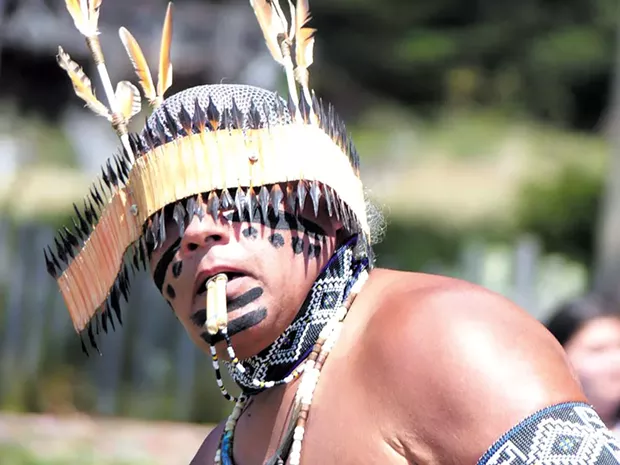 The 11th annual Big Time & Social Gathering — in honor of Native American tradition, culture, song and history — is happening Saturday, April 7 from 11 a.m. to 6 p.m. at Humboldt State University's West Gym (free). The event features dances, songs, games, resources, arts and crafts for sale, an Indian Card Game Tournament and cultural demonstrations — offering the public an opportunity to learn about American Indian culture, tribal diversity and identity.
Dance groups at this year's event include: Red Cedar Drum Group and the Kibby Family, Su Nu Nu Shinal-Kashia Pomo, Tolowa Nation, Maidu Traditionalists, Flower Dance, honoring songs for Humboldt State University Native graduates class of 2018, The Mankillers Drum Group, Tolowa Dee-ni' and Northern California Brush Dance.
For more information on this year's event, visit www.itepp.humboldt.edu/california-indian-big-time-social-gathering or call the ITEPP center at 826-3672.