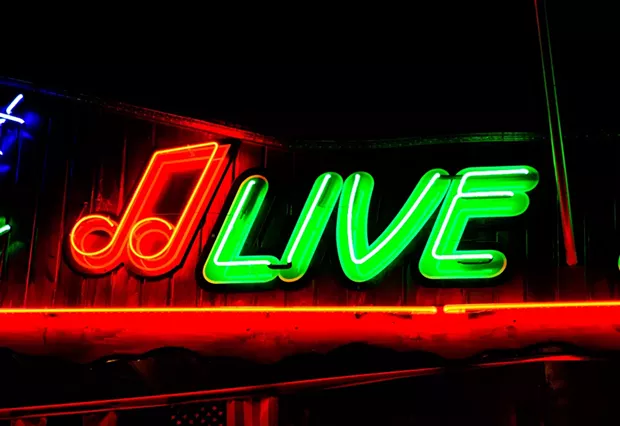 The Outer Space has a loud one tonight when San Diego's Therapy rubs shoulders with local bangers The Cissies and Smooth Weirdos. It's April 7, for $7, at 7 p.m. You dig?
Meanwhile in Eureka, there's a special Art's Alive going on as Redwood Coast Music Festival presents Rhythm and Roots as local folk, rock and Americana groups play in various Old Town venues starting at 6 p.m. as a free part of the Redwood Coast Music Festival happening across various Eureka venues from Thursday through Sunday. Participating bands for this one include Kingfoot, The Anna Hamilton Trio, Sunny Brae Jazz with Nola Pierce, The Yokels and many more, all cut from the traditional music cloth and jamming from Synapsis to the Vance Hotel. Wander around and see what strikes your fancy. I'll be doing the same.
And finally, tonight at 9 p.m. at The Miniplex, come cut a rug to the Afro-funk stylings of Lovebush, a mutant offspring of Fela Kuti and '70s Motown groove sounds and not some perverse tribute to the worst political dynasty of the 20th century ($5).