Photo by Mark McKenna
Team Dick Spam Dyke holds the majestic trophy aloft.
On Sunday, April 29, some 15 chefs and amateurs battled for the Spamley Cup at Redwood Fields in Cutten, whipping up schmancy SPAM dishes for some 750 attendees. The event also raised $9,000 for Humboldt CASA.
Over the phone, organizer Mike Vitiello retells the salty competition's origin story:
Nine years ago, a handful of chefs hanging out at the Shanty after work trash talked each other into a backyard challenge to see who could make the best meal out of the oft derided canned meat. After a few years, they decided to open it up to the public as a fundraiser and now it's an annual tradition. See Mark McKenna's photos of the nitrate-heavy action below.
"It's a lot of work for these guys to cook all this," Says Vitiello. "I'm kind of amazed they still want to do it." Sponsors and restaurants defray some costs, but some money is still out of pocket. And feeding all those hungry citizen judges isn't easy. "It's like a busy Saturday night."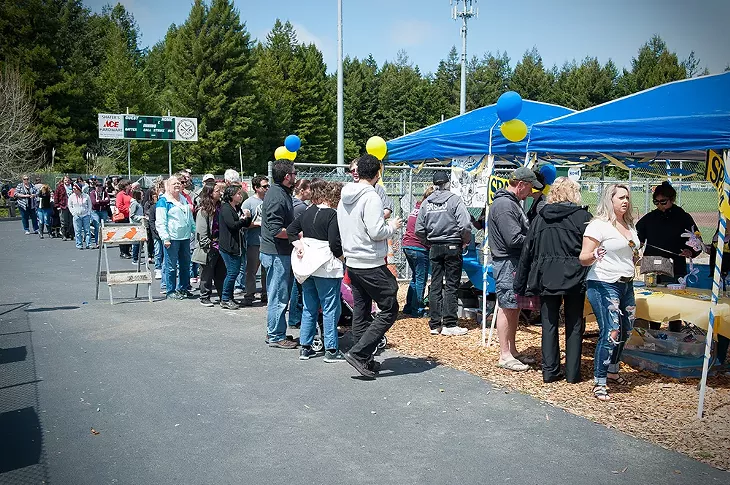 19 slides