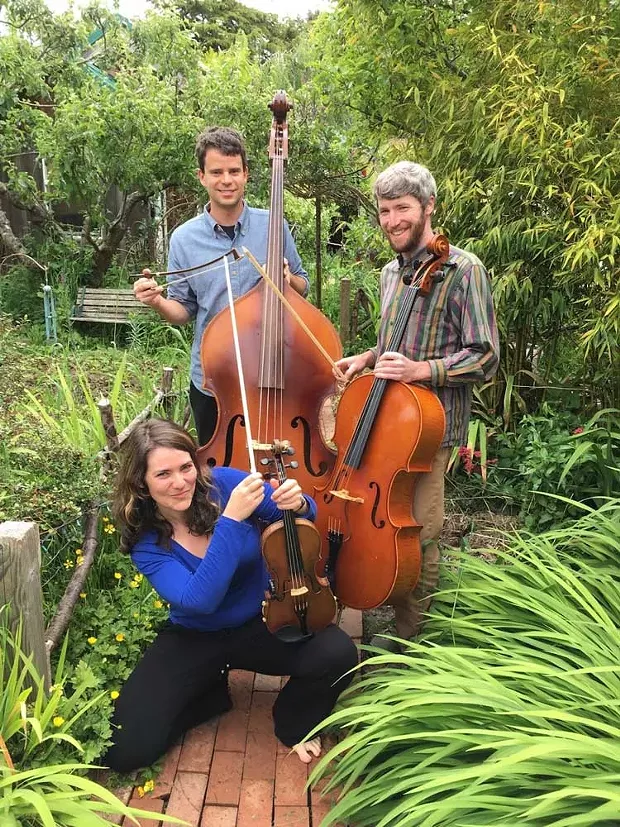 Courtesy of the artists
The Bowlicks.
Jazz bassist Nate Zwerdling, classical cellist Jesse Alm and folk fiddler Rosalnd Parducci meet up Voltron-style at the Sanctuary at 7:30 p.m. to form The Bowlicks for fun covers spanning the jazz, blues and standards world with help from vocalist Hannah Rosencrans. ($5-$20 sliding scale).
Meanwhile, at the Arkley Center, The Eureka Symphony Orchestra closes its 2017-2018 season at 8 p.m. with a repertoire including Cherubini's Requiem No. 1 in C Minor ($19-$49). The show is called Transitions from the Past and features a sale of prints by artist Katherin Burleson from her Creation series.