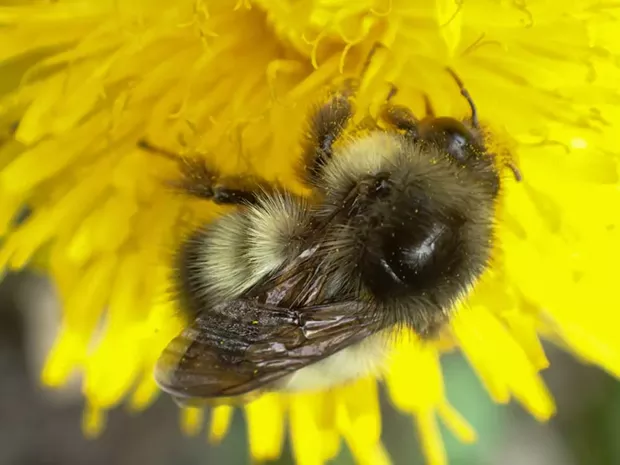 Photo by Anthony Westkamper
Bee lovers, gather your swarm and wing it to Bee Fest 2018. Saturday, May 19 from 10 a.m. to 4 p.m. at the Adorni Recreation Center ($1 suggested donation but all are welcome). Brought to you by the Humboldt County Beekeepers Association and E.C.O. Eureka, this all-things-bees, if-you-please, festival is honey-packed with workshops, presentations, booths, art, goods, raffle, music and more — all under this year's theme, "Dance of the Pollinators."
The fest is great opportunity to chat with area beekeepers to find out what you can do to help the survival of this important pollinator. How important? Bees are responsible for the very food we eat and much of the beauty we see in nature. Thankfully, the Seed Exchange and the Native Plant Society will be on hand with free flower seeds and native plants to promote pollinator-friendly gardens. Stop by the HoneyBee Marketplace for bee-themed novelties and artisanal products at a honey of a deal. There, you can also view the art contest and the children's art show.
Kids can partake of games and activities like an antennae making workshop, seed bomb making and a pollinator protector scavenger hunt. At noon, there will be an original story shared by renowned storyteller Holly Sweet. And speaking of sweet, don't miss the honey vendors, the Taste the Honey contest and live music throughout the day from Mood Swing, Mon Petit Chou and Bandemonium, featuring a special pollination dance by the Morris Dancers at 3 p.m.