Photo by Mark McKenna
All hail Queen Empoweress Metalana, 2018 Rutabaga Queen. Long may she reign.
Like the rest of the world, we put our worries aside for a few brief hours of royal watching — the dresses, the headwear, the pageantry! We refer, of course, to the annual Rutabaga Ball on Saturday, May 19 at the Arcata Community Center.
Once again, the queens assembled to judge a competition of wit, whimsy, skill and straight-up bribery to see who would be crowned 2018 Rutabaga Queen, she who oversees the upcoming Kinetic Grand Championship. This year, after a grueling and glittering battle, Princess Empoweress Metalana won the promotion to queen for life. We extend our hearty congratulations and invite you to enjoy Mark McKenna's slideshow of the evening's battle royale below.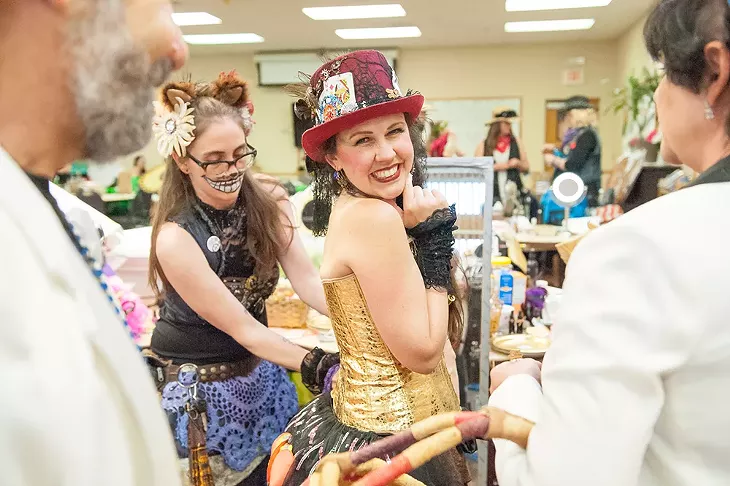 23 slides