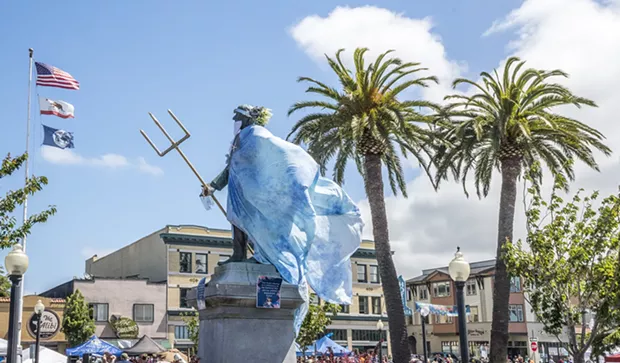 Photo by Mark Larson
McKinley's festival look.
Thousands of attendees consumed tens of thousands of oysters at the 28th annual Arcata Bay Oyster Festival on Saturday. The traditional event featured the usual long lines at the favorite award-winning oyster vendors and added a number of new entertainment features, including the Mermaid Lounge and silent disco, to the usual line up of oyster calling, live music and art. Check out the slideshow below for highlights.
The Arcata Plaza also had another new eye-catching feature with the much-debated McKinley statue dressed up as Poseidon. Jeanette Todd, director of Arcata Main Street explained why McKinley took on mythical attire for this year's festival. "Arcata Main Street's Oyster Festival is a celebration of the bounty of our local coast and aquaculture, all things Poseidon traditionally resided over in Greek lore, which is why we felt his inclusion was perfectly applicable," said Todd. She added, "We represented McKinley as Poseidon to show our community's unity and appreciation for the ocean as we fund raised along side our fellow local schools and nonprofits. We are excited to put the profits of this fundraiser towards our ambitious schedule of events that we hope will inspire even more solidarity and harmony among our community."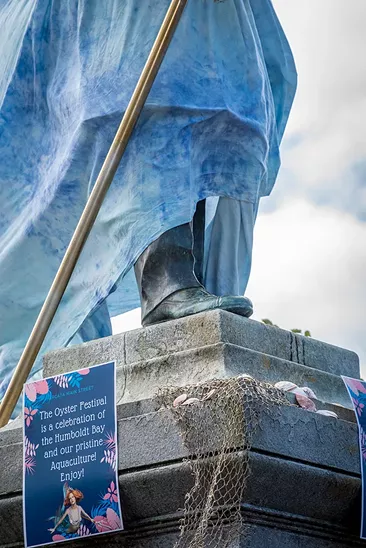 17 slides