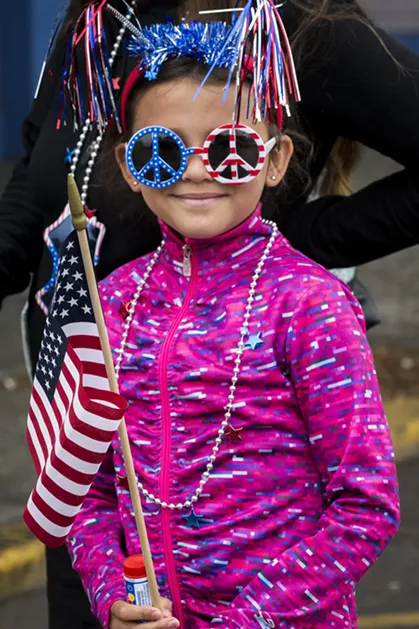 Mark Larson
This Bubbles Parade watcher wore event-themed apparel of all types.
As is the annual tradition, scores of revelers descended on the Arcata Plaza yesterday to celebrate the July Fourth holiday. True to Arcata form, there were aerial dancers, wax hands, face painting and even a bubble parade.
If you missed the fun — or enjoyed every last bubble and want to reminisce — local photographer Mark Larson has you covered. He spent the day having fun in the sun with his camera and shares the following slideshow.