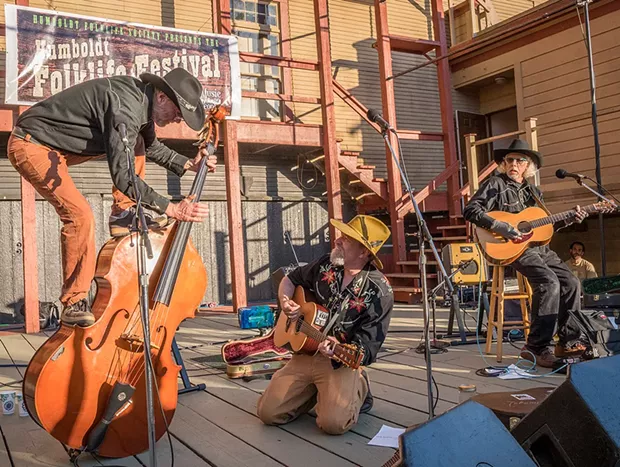 Photo by Mark Larson
Joe King of Kingfoot was brought to his knees while watching bass player Kevin Johnson perform some acrobatics on his bass.
More than 200 performers participated during eight days of music in the 40th annual Humboldt Folklife Festival across a variety of venues. A week of live music ending in a barn dance on Friday was followed by an all-Saturday free festival in Blue Lake that featured live music on two stages and Folk School workshops, ranging from playing ukulele and other string instrument to singing harmony.
Check out the slideshow below for photographs from Wednesday and Saturday.
23 slides