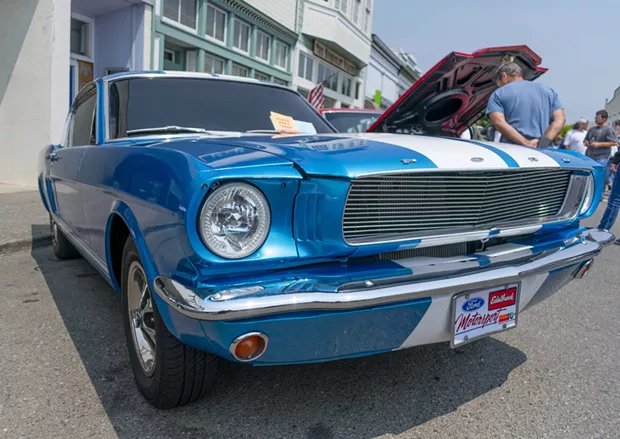 Photo by Megan Bender
Josua DeGraw's 1966 Class 2B blue Mustang glistens in the sun on Main Street on July 28 at the Fortuna Redwood AutoXpo.
For three days at to the end of the July, car enthusiasts load up and cruise down to Fortuna, driving classics rich with heritage. Driver's come from as close as Blue Lake and as far as Santa Rosa, Oregon and beyond to show off their wheels at the 29th Annual Fortuna Redwood AutoXpo. Check out the slide show below for a few beauties.
13 slides