Photo by Eve Freedman
A Native woman carries the flag during the Hoopa Rodeo.
As it does every year, the Hoopa Rodeo bucked, galloped and kicked up dirt Aug. 3-5. Native riders from California, Oregon, Nevada, Washington state and beyond came to compete. Both adults and young ones only a few hands high rode broncs (or mini broncs), zigged and zagged through the pole bending competition and sped through the barrel races. Photographer Eve Freedman was there shooting the action; enjoy her slideshow of the riders and their animals below. Read more about the Hoopa Rodeo in Linda Stansberry's
award-winning story
on the tradition and community that keep it going.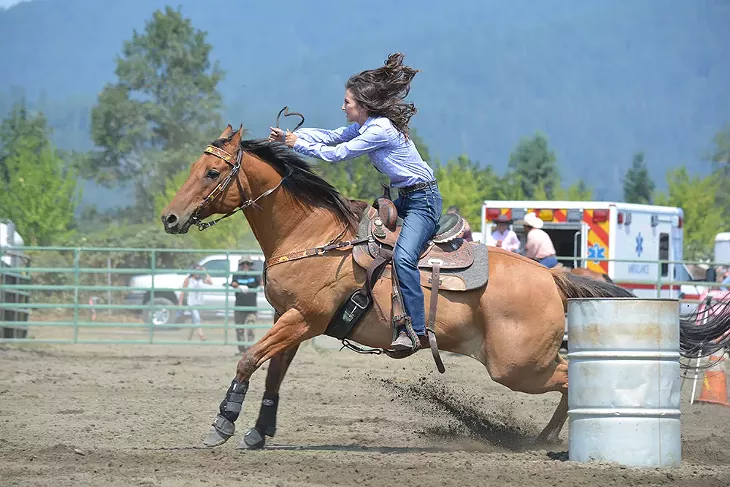 18 slides