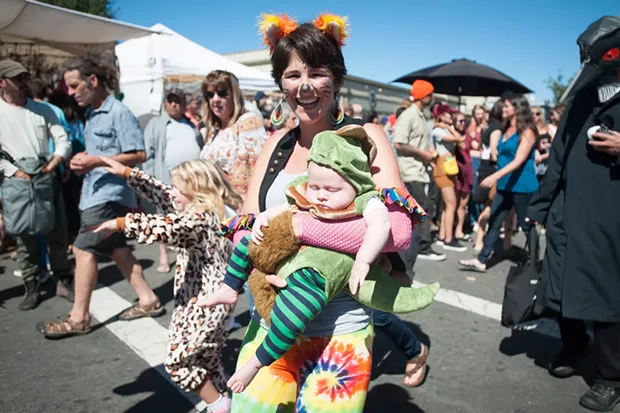 Photo by Mark McKenna
Three-month-old Dragon Karevoll wasn't able to stay awake for their first All Species Parade, but mother Jenny made up for it.
As the North Country Fair kicked of its weekend of music and revelry on the Arcata Plaza, the All Species Parade drew costumed marchers and crowds of onlookers. Once again, the Same Old People organized the zero-waste, two-day party with arts and crafts, vendors, dancers, jugglers and lots of animal ears. Photographer Mark McKenna was there capturing the color and craziness, hopefully with some sunblock as the skies were clear and blue above. See the slideshow for highlights of the day. If you're going to the Samba Parade, be sure to smile because he'll be shooting tomorrow, too.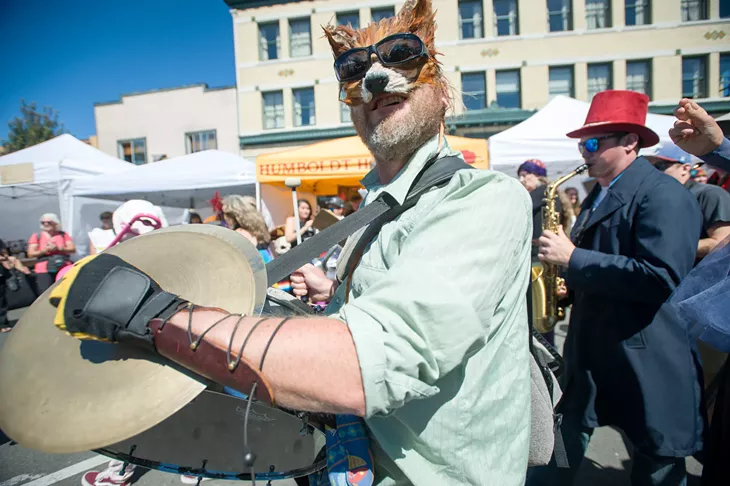 17 slides