Photo by Mark McKenna
Samba dancers shook a tail feather near the end of the parade.
The second day of the North Country Fair wrapped up a summer of festivals on the Arcata Plaza with the drumbeats of the colorful, feather-topped Samba Parade. Spectators lined up beside vendors and put the kids high on shoulder to see dancers and drummers make their way through the street with sparkle and style. Photographer Mark McKenna was there shooting highlights of the day. Enjoy them in the slideshow below and bask in the sunshine all over again.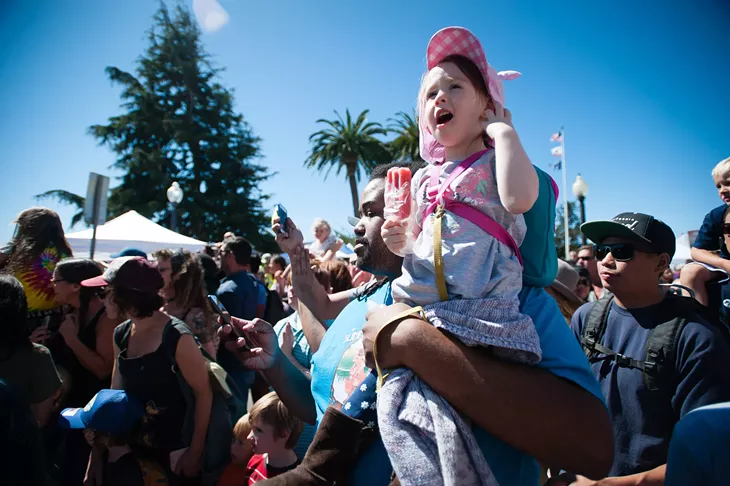 20 slides