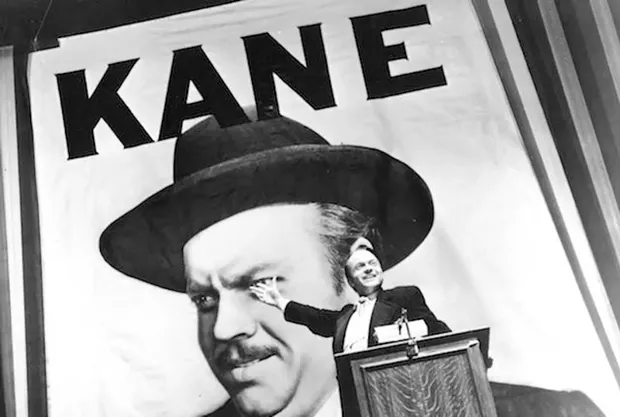 When he wasn't scaring the bejeesus out of radio audiences, American movie icon Orson Welles had wild directorial freedom within the Hollywood studio system. October gives the Humboldt County Library five Tuesdays for 6:30 p.m. screenings during the Based on the Book Film Series.
On Oct. 2, host Bob Doran opens up the series with Citizen Kane (1941), starring Welles himself in rags-to-riches-to-megalomania story of a newspaper tycoon (cough, William Randolph Hurst, cough). With Joseph Cotton as the reporter digging into the story.
Yours truly follows up on Oct. 9 with The Lady from Shanghai (1947). It's got Welles as a smitten sailor, Rita Hayworth as a femme fatale, yachts, plots, double crosses and a shootout in a hall of mirrors.
On Oct. 16, the Journal's Art Beat columnist Gabrielle Gopinath takes on Touch of Evil (1958), in which Charlton Heston and Janet Leigh's Mexican honeymoon is thwarted by kidnapping. Welles is the seedy police captain and Marlene Dietrich is a cigarillo-smoking fortune teller.
Next, Welles takes on the character arc of Falstaff in this remix of Shakespeare's Henry plays in Chimes at Midnight (1965) on Oct. 23, hosted by Michael Cooley.
Finally, Journal Field Notes columnist Barry Evans presents an appropriately ghostly Shakespearean ending on Oct. 30 with MacBeth (1948). In this proto-House of Cards, Welles stars, naturally, as the ambitious, murderous would-be king with queen Jeanette Nolan.
Jennifer Fumiko Cahill