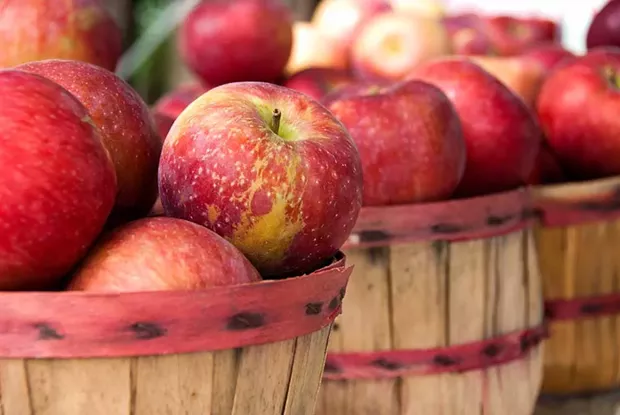 Fortuna's Apple Harvest Festival, Saturday and Sunday, Oct. 6 and 7, celebrates the bounty of the fall, farmers and family. From Clendenen's Cider Works to downtown and around, you can hitch a ride of the hay variety while sampling apples of all varieties at this festival straight out of Norman Rockwell's sketchbook. There's an orchard barbecue, an apple pie contest, a merchant and vendor street sale, live music and more. Trying to pare down which day to make hay to Fortuna? Here's some in-cider information to help you mull it over:
Saturday, the Downtown Fortuna Street Fair from 9 a.m. to 5 p.m. has food (including all things apple), live music from Claire Bent and Citizen Funk and Dog Friendly, arts and crafts booths, merchant wares and games for the kids. Strongs Creek Plaza has a petting zoo, face painting, wax hands, carriage rides, bake sale, live music and more. Fortuna Fire Department hosts a Disaster Preparedness Fair from 10 a.m. to 3:30 p.m. with folks from the Red Cross, U.S. Army, Marine Corps, Coast Guard, police and fire departments, and other service agencies on hand to help you ready your family for any emergency. Rohner Park's serving up more crafty vendors, lots of food, a bocce ball tourney and new exhibits at the Depot Museum. And rounding out the day's options, over at Clendenen's there's apple tasting, orchard hayrides, more live music and an applewood barbecue from 11 a.m. to 4 p.m.
Sunday, all the action's at Clendenen's from 11 a.m. to 3 p.m., with apple tasting, orchard hayride tours and music from Kenny Ray and the Mighty Rovers.