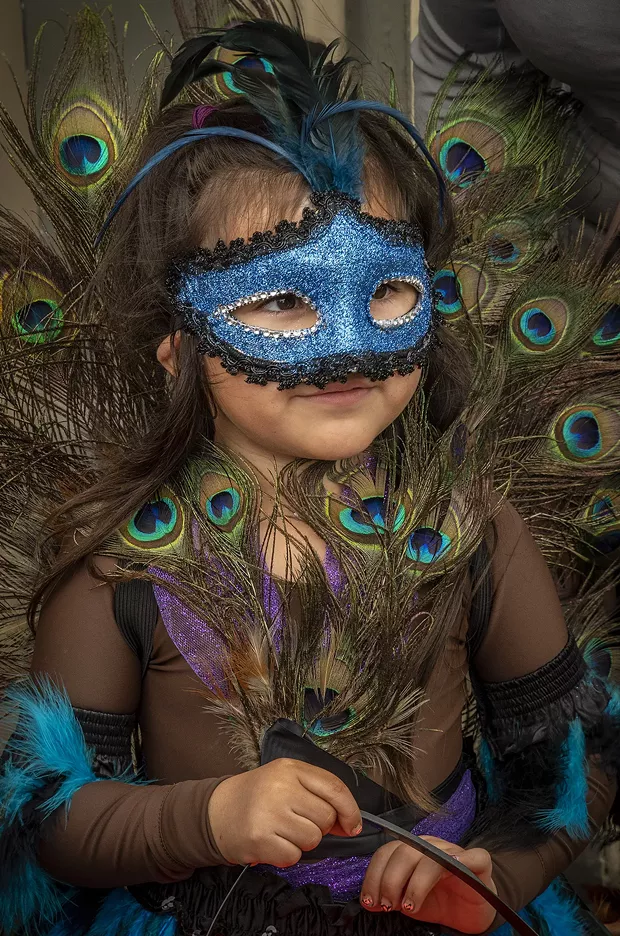 Photo by Mark Larson
This young girl rocked maximum plumage with her beautiful peacock costume.
Eureka's Old Town attracted a large costumed crowd of all ages at Saturday afternoon's annual Halloween event sponsored by Eureka Main Street. Children age 12 or younger accompanied by adults wandered among more than 80 participating stores, collecting bags of sugary goodies — or, in one case, a polished rock that also proved popular. Enjoy highlights from the fun in the slideshow below.