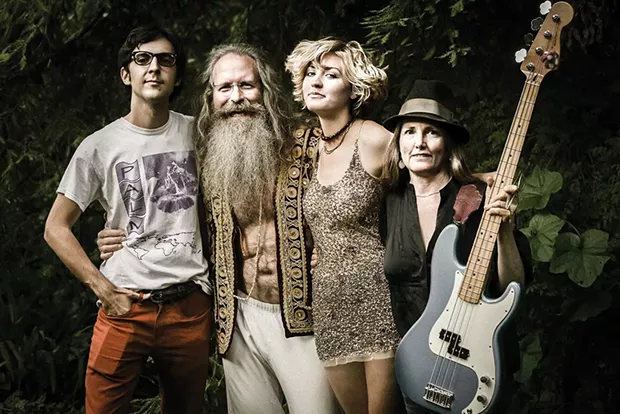 March and the Months
Submitted
March and the Months gets the band together again as young ingenue March Adstrum takes a vacation break from college to kick out the jams in her hometown with friends and family at the Arcata Playhouse tonight at 8 p.m. ($5-$20 sliding scale). Expect covers and originals all woven together with the fine glossy threads of vintage glam and psychedelia.
Over in Eureka at the same hour, you can catch the Latin rock 'n' roll champs of East L.A. for four decades running when Los Lobos takes the stage at the Arkley Center for the Performing Arts. It's unlikely that I will cough up the needed skrill to see Mr. David Hidalgo and company jam in The Neighborhood with my winter budget being what it is, but I suggest that you do so if you can float the $66 ticket because these chaps aren't getting any younger and they remain one of the last true organic roots bands in our troubled nation. As for me, I've got a VHS copy of La Bamba at home I've been meaning to watch so I'll be all right.